8 mm-projectors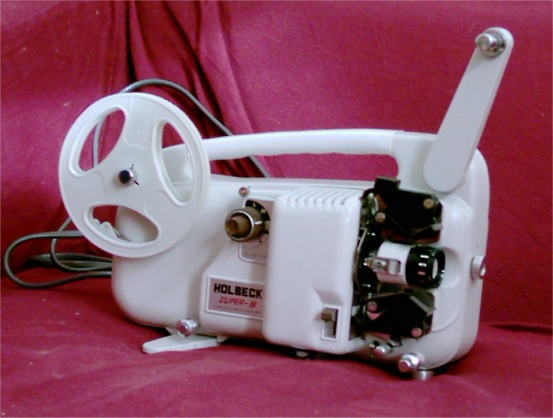 This is a Holbeck silent super 8 model. It is made by the Bell Ko On factory in Japan, has 50 W bulb lamp and a zoomlens, 20-32 mm F1.5. Serialnumber 407024. Manufactured in the middle of 60`s.It is brandnew and have never been used.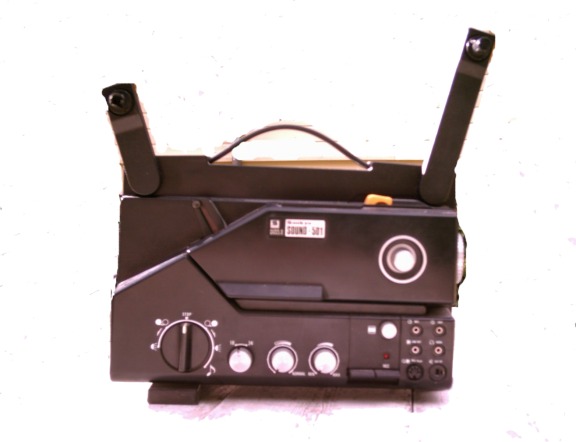 This is my first super 8 projector, Sankyo sound 501, made in the end of 70´. You can ran both super 8 and single 8 on it and it has a zoomlens 15 - 25 mm F1.4. Two projectorspeeds: 18 or 24 frames/s. Automatic loading of the film and a built in amplifier. It has, as you can see, a lots of in- and out plugs (both din and rca) and you can even record sound with it. 100W halogen lamp. A real professional super 8 projector.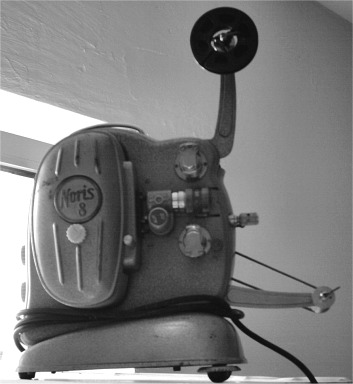 This is a Noris double 8 projector, manufactured by the German factory Plank KG in Nürnbergin the end of 50´.. Lens 20 mm (1:1,5). Lamp 500 W.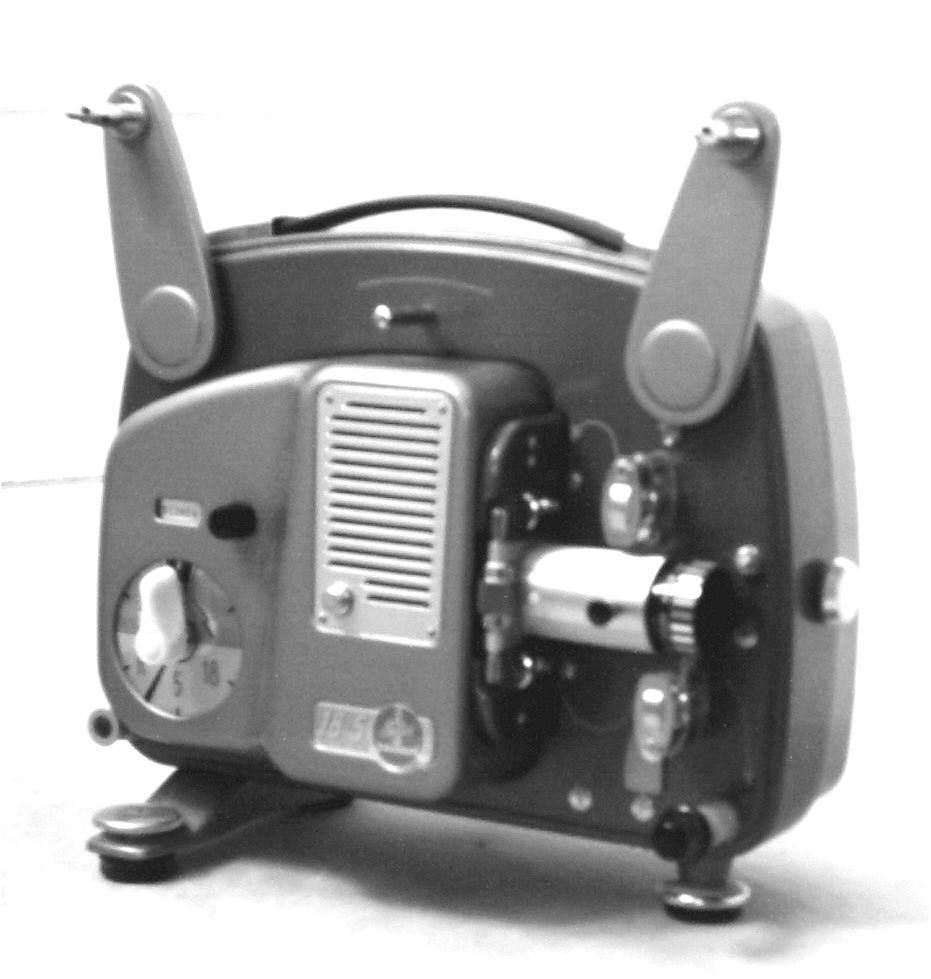 This sexy little 8 mm projector was made in 1960 by Bolex Paillard in Switzerland. The model is 18-5 and that stands for the framespeed that can be both 18 frames/s or 5 frames/s (!). The lens is 20 mm (1:1,3) and 8v/50ww lamp.Serialnumber is 1 362 609.

---

klas@cinemedia.fi

updated 2.1 2005