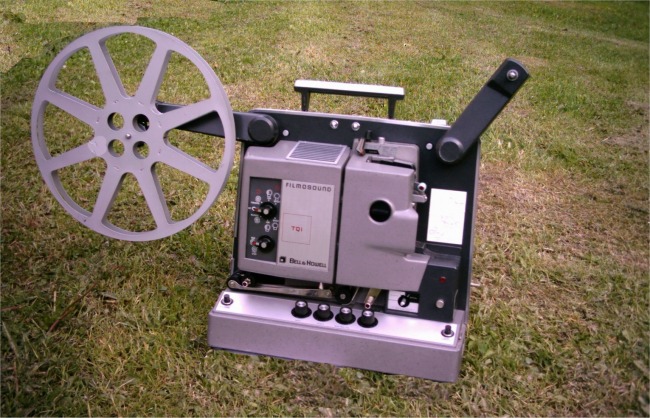 Bell & Howell TQ-1

This 16 mm optical sound projector was one of the most popular models during the 60´ and 70´ - almost every school hade one. I think because it has automatic loading. Manufactured in Great Britain. TQ-1 has a heavy and solid construction, 600 meters wheels, integrated amplifier and the lamp is 1000 w bulb. The lens is traditional 50 mm F1.4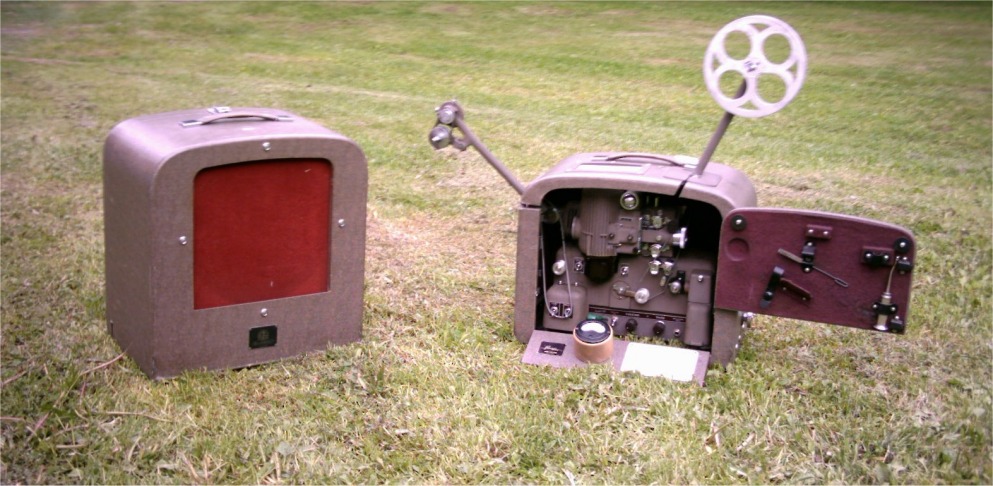 Bell & Howell 626 - New Academy

This nice piece was made in the end of th 50'. In Europe it was sold as model
626 and in USA as 185-B. This projector costed 241 400 FIM when it was
sold brandnew to somebody in Finland. When I found it, it was hardly used and complete with ampflier (8 watt!) and assecories. It has 750 watt lamp and Taylor-Hobson 2 inch lens f1.65. And life-time warranty!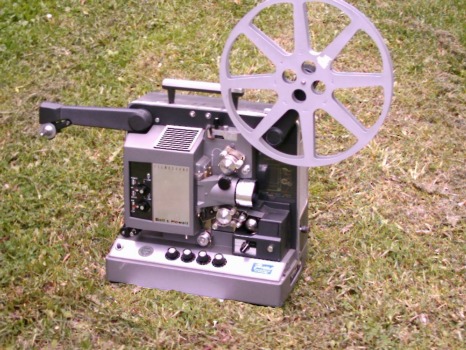 Bell & Howell 8D644

This is the last mass market projector (1967) that Bell & Howell with valve amplifier that Bell & Howell built. It is kind of a hybrid, becuse it has some transistors inside. The interesting thing is why it not has automatic loading? It has both magnetic and optical sound playback and is a very safe projector to drive.It has a halogen lamp 24 volt lamp, that produceses a real white light on the screen.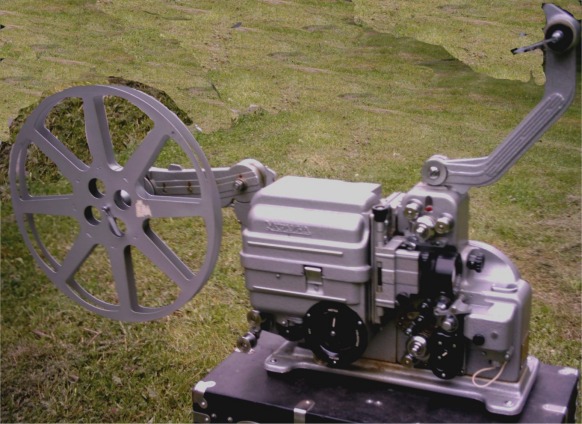 Ukraina 16 mm PP
This model is from the beginning of 50´ although it says on on plate on the projector that is was made in 1974. It is a stabil and heavy projector that has a very interersting optical soundsystem: The soundhead is in a seperat ampflier that you put under the projector when you are screening films. Under the projector is a hole and you have to put the ampflier exactly so that the soundlight from the ampflier can shine from the whole up to the projector and the filmstrip. And belive or not - you can use lamps from the Lada automobile as soundlamps!


Eiki NT

This Eiki model, modified also known as SL, is a know as a really workhorse, made during 70´ but still today working perfectly.
It has everything: It can run with 2000 meters filmwheels, plays both optical and magnetic sound with an inbuilt 24 watt ampflier. It has a frequency at 8 ohm, which means you can expand the sound trough almost any other extern ampflier. The projector has also a quick and automatic slot loading and microphone input.
The projectorlamp is 250 watt ELC halogen that produces a bright light even if you put the projector far from the screen. This projector has a standrad 50 mm lens, put you can also use zoom-lenses. The manufactor still serve this model and you can buy spareparts, therefore these projectors are quite valuble even if they have not been manufactured in 30 years.